A brief analysis of the reasons for the deviation of the conveying belt of the Asphalt Concrete Mixing Plant.

When the conveyor belt is running, the tape and the idler are in contact, and the interaction force between the tape and the idler is related to the contact degree and the friction coefficient of the tape and the idler in the belt width direction. The contact degree of each point of the roller is different, so the interaction force is not equal. When the force on the idler roller is applied, the idler roller will be subjected to the action of the moment M, causing the idler roller to rotate clockwise along the centerline of the tape, but because the idler roller is fixed on the frame of the tape machine, no This kind of movement will cause the tape to move to the left to balance the movement trend of the idler, so that the tape will deviate. There are many factors that cause tape deviation, the main reasons are: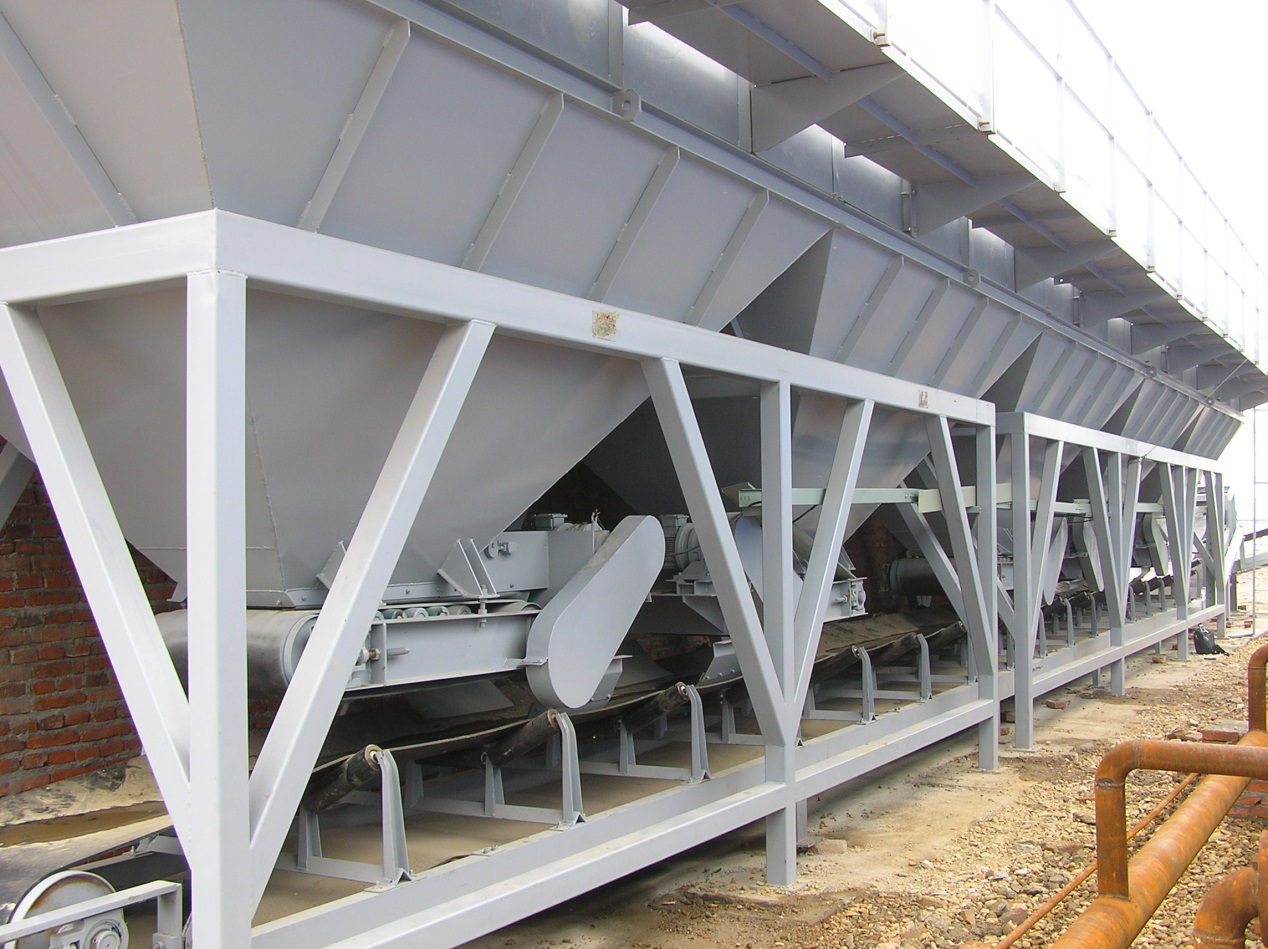 1. The installation position of the hopper of the cold aggregate grading machine or the receiving hopper of the inclined belt machine is not correct, which causes the belt to appear unbalanced load.
2. The quality of manufacturing and installation of the frame body and idler of the belt conveyor is not high, causing the force between the tape and the idler(supporting roller) to vary along the width of the tape.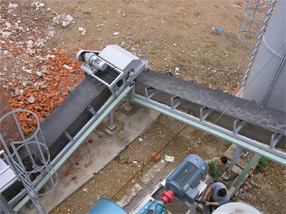 3. The adhesive quality of the tape of belt conveyor is not high, resulting in uneven joints and bell mouth phenomenon.
4. The tape itself has poor performance and poor groove formation, resulting in partial load.
The tape is partially damaged. The above factors will lead to changes in the tension of the tape along the width direction, which will eventually cause the tape to move to the side with greater tension, causing the tape to run off the track.