Guidelines for the Installation and Use of the Asphalt Batching Plant Discharge System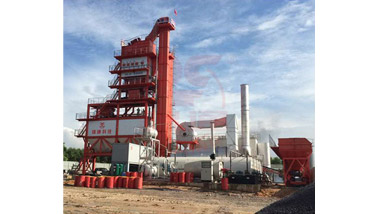 After the Asphalt Mixing Plant and other material have been mixed in the asphalt batching plant, it will be discharged through a special discharge system called finished product silo or ready product bin, which is also the last step in the asphalt mixing work. Even so, there is something to be aware of.
For the discharging system of asphalt batching plant, the first thing is to ensure its installation stability. Secondly, after each completion of mixing, the residual amount of the mixture should be controlled at about 5% of the discharging capacity, which is also to ensure the efficiency of mixing. At the same time, cleaning the inside of the mixing tank is helpful to extend the service life of the equipment.
After the asphalt mixture is discharged from the mixing equipment, the door needs to be closed reliably, and check whether there is any residual slurry blocking or leakage, etc. If there is any, it should be paid attention to check and repair in time.
We are LB Asphalt Mixing Plant Manufacturer, welcome to consult us.