What are the Sub-Systems of Asphalt Mixing Station?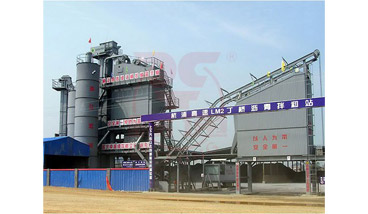 Today, common Asphalt Mixing equipment is mainly divided into five series: double drum series. Due to the low gradation, the utilization rate is not high, which is more suitable for projects that do not require high road quality; QLB-Y series, full mobile (Convenient for transfer); QLB-X series (, ready silo bottom-mounted with advantage of saving space and power; side type QLB series of finished products (most popular, moreover, due to cost considerations, ready silo could be saved or as an option).
The final type-green series, is the latest environmentally-friendly asphalt mixing Equipment, also known as a new type of urban green environmental protection equipment. Due to a series of factors such as China's domestic population, environmental pollution, economic development, and policy orientation, China's domestically-made environmentally-friendly equipment has taken the lead in the world.
The latter four series have the advantages of the first gravity dust removal plus the second baghouse dust collector system and the main building's negative pressure dust control design.
The following are commonly used sub-systems or auxiliary equipment for asphalt mixing equipment:
Grading machine/ cold aggregate distribution machine
Drying cylinder/drying drum
Bag dust removal or water dust removal
Hot aggregate elevator
Mixing main building (sieve layer, storage bin, weighing layer, mixing tank)
Boilers and fast-heating asphalt tanks
Control room
Mineral powder bin and waste powder bin
Boiler
Temporary storage of finished materials/ready silo
Asphalt recycled material crushing and screening system
Asphalt recycling plant(RAP)
Bitumen melting system
Emulsified Asphalt Equipment