Recently, a group of choirers appeared on the main tower of asphalt mixing plant from Xitong Group. One is an art group, the other is a construction machine. These two seemingly completely unconnected concepts are wonderfully combined. But how did this happen?
This very set of plant is located in Eldoret, Uasin Gishu,near the border of west border, Because there are few asphalt roads, the Kenyan government plans to build an 80 kilometers of asphalt concrete road to facilitate local people's travel and transportation. The local government did not hesitate to choose the Xitong brand because it has a number of equipments domestically and a good reputation in Kenya. The installation, commissioning and staff training of this equipment went smoothly, and during the installation period, Xitong engineers helped the customer produce 15,000 tons of materials, which won big praise from the customer. The customer's praise reached the local government, which decided to reward the "Big Guy".
Organized by the government, the choir, which should have appeared in the magnificent hall, appeared on the Asphalt Mixing Plant, and the main tower of the asphalt mixing plant was like the Vienna concert hall in their mind, the songs lingering around the main building, which seemed to be particularly novel but without any feeling of disharmony.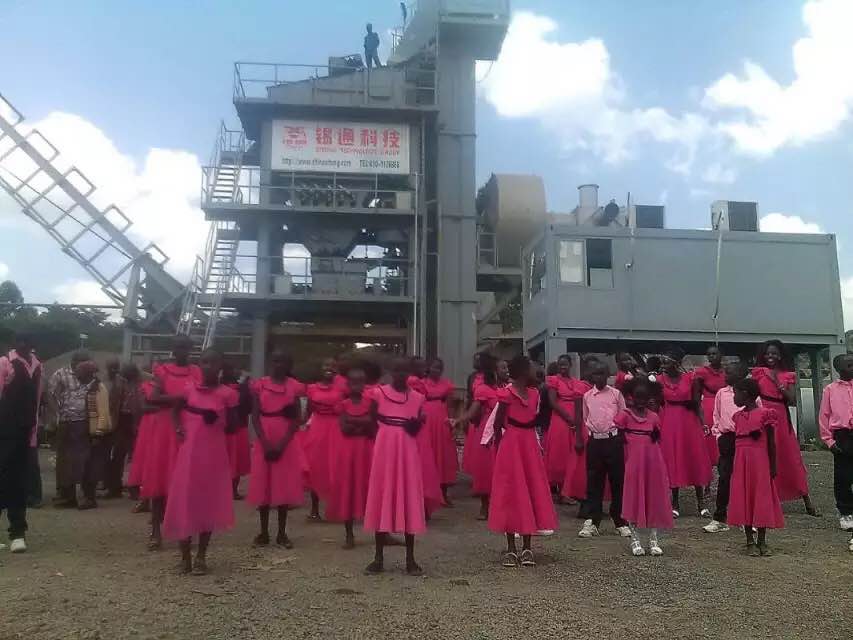 Asphalt Mixing Plant