Asphalt Mixing Plant is one of the main equipments for producing asphalt concrete. It can mix asphalt, aggregate (commonly known as stone), cement(filler or mineral powder) and other materials according to a certain ratio(formula or recipe) to obtain the products required for highway construction. In order to ensure its operating effect, before the asphalt mixing station is formally put into work, it is also necessary to conduct a trial run test with electricity power-on.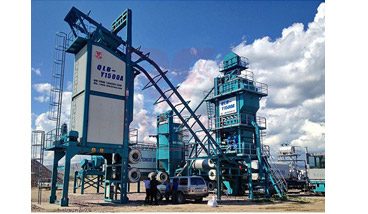 Asphalt Mixing Plant
The first step of the test run is to run all the single motors on the equipment, and check the current, steering, insulation and the normal operation of the mechanical transmission parts at the same time. After confirming the correct operation of each motor and mechanical transmission parts, a joint test run is performed. During the whole process, it is necessary to conduct a patrol inspection of its key parts, and find out the cause of the abnormal noise and promptly eliminate it.
After turning on the power, turn on the air compressor to make the air pressure reach the rated pressure value. In this link, you can clearly observe whether there is air leakage in the control valve, pipeline, cylinder and other components. Then connect the oil(including thermo oil, diesel or mazut) supply and return devices, oil supply and return lines, etc., to ensure against leakage, while using rust-proof parts or take rust-proof measures.
Because there are many mechanical components and systems with own different function in the asphalt mixing station, to complete a complete set of trial operations, all aspects must be taken into account, such as the hydraulic department, conveying mechanism, dust removal system, etc., and none of them could be neglected.